A friend of mine has created a fun iOS game that's a clever take on the swipe-to-match genre. I've been playing it for a number of weeks now and it's become my go-to game when I "have a minute to myself", if you know what I mean.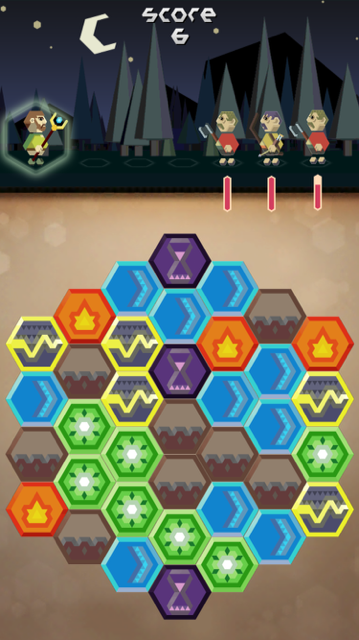 You're the character on the left, your enemies come in from the right. Swipe to match different tiles to cast different spells that damage, knock back or otherwise stop your enemies from murdering you dead. When you accumulate enough points you can get new casters who throw different kinds of spells. I suggest getting the Necromancer first.
The game is free to download with in-app purchases but they're not in your face. Yes, the owner of Anomaly Labs is a friend of mine so I'm up to my ass in free steaks (actually, I think it was just the one) and that gin he bought me for my birthday. Also, my wife is taking care of their cats. It's quid pro quo all over the place here. Regardless, it's a fun game that's held my attention for a while now so I honestly recommend it.
Which is a relief, really. I don't know what I would have done if he'd made a piece of crap.